Real Estate Sign Installation & Removal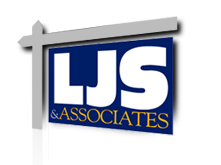 L.J.S. & Associates specializes in the fabrication, installation and removal of wooden "For Sale" posts for the real estate industry. Because of the high visibility of our signs, properties sell quicker and at a higher dollar amount than the typical metal yard sign.
L.J.S. provides:
2-Business day service for installation and removal
Real Time picture and email confirmation of installations
Highly visible 8-foot tall wooden post
On-line - Plus mobile friendly ordering
Customized signs and riders for your company
Fabulous customer service
Affordable cost
How it works:
Place an order online before 4pm (Eastern time) and have your post installed within 2 business days*. Once the property has sold, place your removal order and we will remove the post within 2 business days*, making sure to fill in the hole for safety.
* The majority of our service areas offer 2 business day turnaround. Please check our list of Service Areas to verify the turnaround time for your order.